Performance-oriented optimization
Exquisite Hosting
Envision the best for your eCommerce store. Experience superlative hosting services, and ensure matchless performance.
Speed Optimisation
Web speed isn't simply going to help you improve sales and customer experiences but will play an important role in your google positioning.We ensure to provide commendable speed optimization services that could be really crucial for your SEO.
To reach your optimization target we perform extensive analysis to map data and workload, thus leaving no aspect ignored that could make your website work better and faster.
We focus on creating rational, actionable and efficient plan of action to achieve your aspired optimization goals.
We commit to delivering the best you could achieve with your website performance wise.
Server Configuration
We help in auditing and assessing the configuration of your resources basis your specific requirements
We ensure consistent monitoring of your resource configurations enabling you to automate the evaluation process of recorded configurations against targeted ones.
We help you get a detailed picture of your configuration records in past, review the changes made and analyze associations between resources
At Nexttocloud we target to simplify the processes of operational troubleshooting, security analysis, auditing etc.
Database Optimization
We conduct database evaluation and analysis focussing on all aspects of the database including risks, boundations that will ensure better optimization.
We work to achieve a better database performance in all aspects of stability, security and capacity.
We work at fixing the loose ends of your database such that efficient performance is guaranteed from all ends even where it's barely noticeable.
Be it creating optimal indexes, allocating more memory or data defragmentation we've got you covered when it comes to optimising your database.
Cache Implementation
The role of slow website loading speed in purchase abandonment can't be denied. We assist you with cache implementation to serve an amazing digital experience.
We ensure reduced latency by cache implementation due to which time taken to retrieve resources from cache will be lesser than the time it takes from the origin server.
Cache implementation comes to the rescue when a site may not load maybe due to network issues or others but still content availability will be ensured.
We aim to have your website deliver well even when performance hampering causes are present through effective cache implementation techniques.
Unmatched Solutions
We deliver solutions developed keeping in mind efficiency, impact, alongwith ease of use.
Supreme Support
We're available round the clock to extend unparalleled support and assistance in bettering your site performance.
Affordable Services
The affordability of our products and services is an aspect we really focus on without having to compromise on quality and performance.

Chris Burton
kvgp-clothescessories.com
CedCommerce has allocated me a personal manager, I have to say I am very happy with the website kvgp-clothescessories.com because the quality of it is great. And my personal account manager, who spent a lot of time & he is committed to it.

Philip Bennett
agibaby.com
Just started using it less than a week ago but so far so good. Easy implementation with really good and proactive customer service. I also use their JET integration app…both app works technically well and have good features. I got sales on both marketplaces quickly after installing.

Jaro Mlaka
bechic-ie.myshopify.com
I, Jaro Mlaka, am very happy to use Fruugo Marketplace Integration App for my Shopify store(bechic-ie.myshopify.com). I used CedCommerce app to upload products on Fruugo Marketplace. Greatly recommended not just for customer service but the user experience for all the apps.

Oking Habib
okinghabib.myshopify.com
Hello.! this is Oking Habib with best Dressman in Texas. CedCommerce has helped me a lot with Etsy. They walked me through when I couldn't understand whatever I was doing. They checked back on me if everything is working on my site. I appreciate you very much.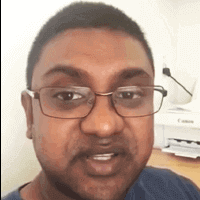 Shanil Kumar
vaasuhomes.com
The App is great! What makes this App great is the customer service support. The support is very friendly and always trying to help, questions are answered very fast, and products uploaded very professionally.