Boost your website's performance with
Speed Optimized Hosting
Engage your customer better, improve sales and boost revenue with speed optimized hosting of your eCommerce website.
CDN
Slow speed of web pages can be a deal breaker for your business, the sooner you overcome these hassles the better.
Content Delivery Network is a platform of servers, one that is highly distributed and assists with reducing the delay time in loading web pages, which is done by minimizing the distance between the user and the server.
The primary goal being to reduce the time taken between request submission for a web page to the time the page actually loads.
We ensure overcoming common concerns related to sudden traffic spike, bandwidth exhaustion and deliver a fast and efficient CDN for your platform.
Caching
Caching will undoubtedly help improve the performance of your website for slow speed hampers the customer journey to a large extent.
Performance improvement will be achieved by allowing information to be retrieved from in-memory data sources that are undeniably fast.
Effective cache implementation will help you achieve exceptional speed and efficiency. Our objective is to help you perform smoothly even when performance hampering causes prevail.
Caching as a service can be easily deployed and implemented and we commit to assisting you with the best.
Swap Space Optimization
Swap is a storage space utilized when the capacity of the actual RAM is completely used.
The objective behind utilization of swap space is to provide an alternative to RAM memory with disk space when the current RAM stands full.
Swap space optimization will help you deal better with situations when you need additional space and you're running out of it.
30 days support
Speed optimization will help you achieve customer satisfaction and deliver better experiences on a whole, our extended support will aid the process.
We bring to table round the clock assistance to diligently map out and resolve any concerns you might have.
We strive to help you out with actionable measures and to the point approach at problem solving. Rest assured to receive 24/7 support with your concerns.
Unmatched Solutions
We deliver solutions developed keeping in mind efficiency, impact, alongwith ease of use.
Supreme Support
We're available round the clock to extend unparalleled support and assistance in bettering your site performance.
Affordable Services
The affordability of our products and services is an aspect we really focus on without having to compromise on quality and performance.

Chris Burton
kvgp-clothescessories.com
CedCommerce has allocated me a personal manager, I have to say I am very happy with the website kvgp-clothescessories.com because the quality of it is great. And my personal account manager, who spent a lot of time & he is committed to it.

Philip Bennett
agibaby.com
Just started using it less than a week ago but so far so good. Easy implementation with really good and proactive customer service. I also use their JET integration app…both app works technically well and have good features. I got sales on both marketplaces quickly after installing.

Jaro Mlaka
bechic-ie.myshopify.com
I, Jaro Mlaka, am very happy to use Fruugo Marketplace Integration App for my Shopify store(bechic-ie.myshopify.com). I used CedCommerce app to upload products on Fruugo Marketplace. Greatly recommended not just for customer service but the user experience for all the apps.

Oking Habib
okinghabib.myshopify.com
Hello.! this is Oking Habib with best Dressman in Texas. CedCommerce has helped me a lot with Etsy. They walked me through when I couldn't understand whatever I was doing. They checked back on me if everything is working on my site. I appreciate you very much.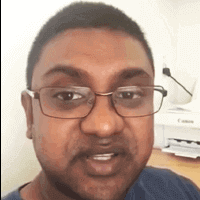 Shanil Kumar
vaasuhomes.com
The App is great! What makes this App great is the customer service support. The support is very friendly and always trying to help, questions are answered very fast, and products uploaded very professionally.